SPERO BY CLARA COROMINAS SOTERO
"Spero", recalls memories from past and present journeys. Immersions to cultures and histories. Influences of travellers who try to conquer their propiet spirit of inquiry. Internal fights for the sense of belonging. Changes… for the love or the rejection of a place.
The concept denies the departures and arrivals of a trip. It lifts off the experiences gained from route, personal exploration and cultural encounters. It searches for the inspiration in the voyagers portrayed in Greek paintings and glorified in Iliad. It hunts for the metamorphosis of the person in the words of the cosmopolite Ibn Battuta. It tries to entrap the seen colours and diffuse them in a dramatic form imitating the chiaroscuro of Caravaggio.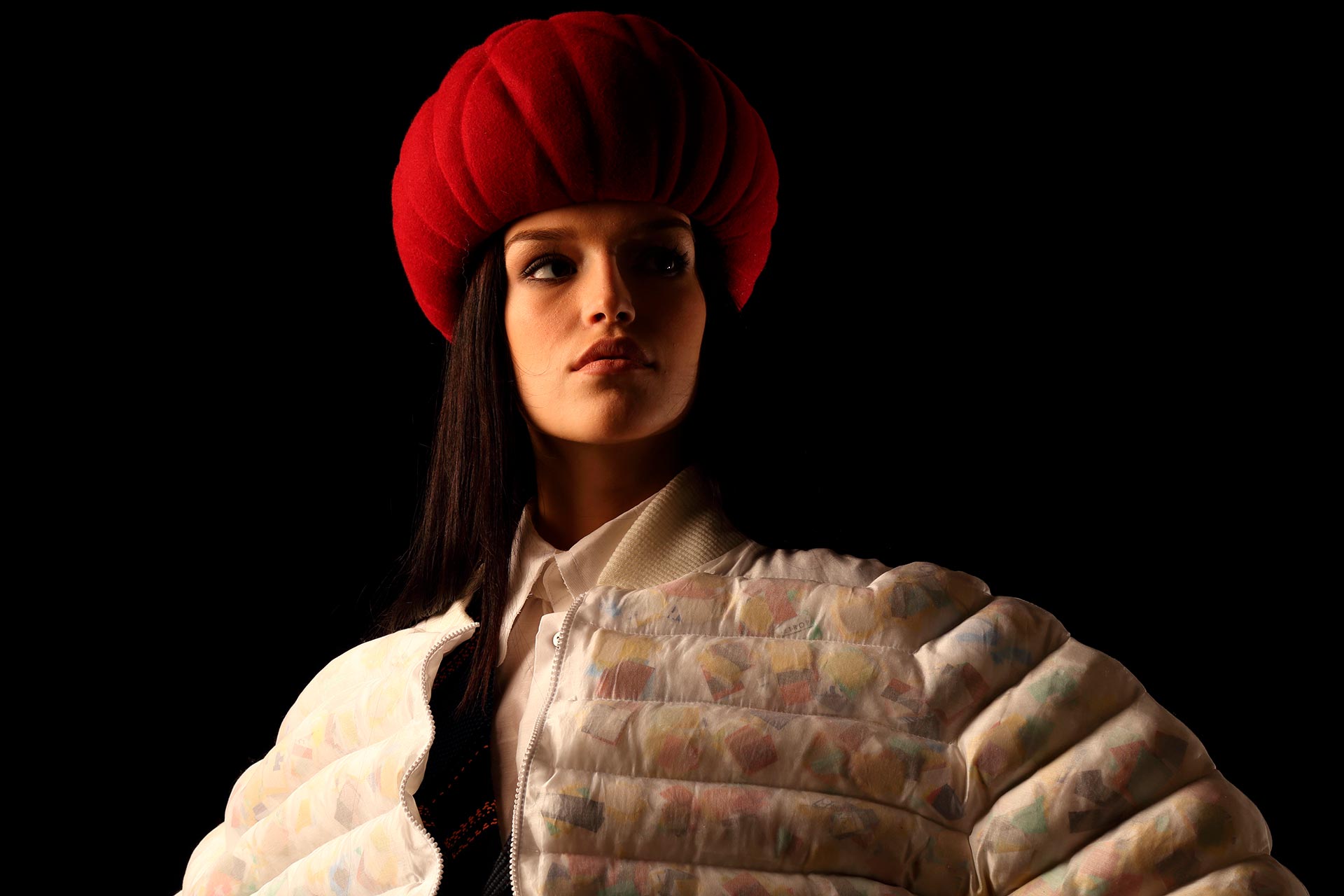 Following that train of thinking, photography had to be austere and deep. Shadows had to predominate the scene, searching for the complicity between models and objects from Clara's travels. Their relation is important to unveil the intentions of the designer, deepening on her emotions.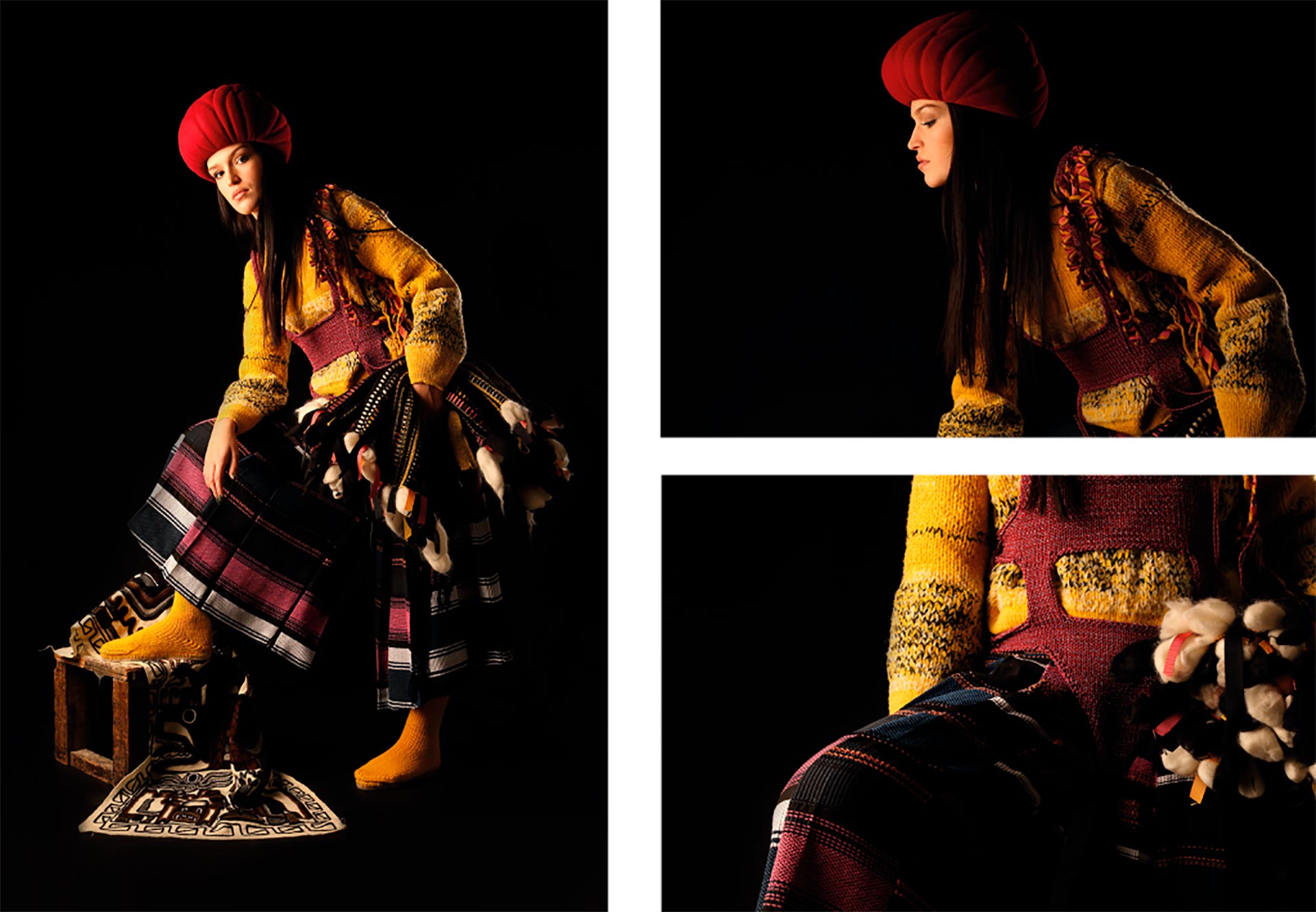 Simplicity, elegance and innovation was the intention for the realization of the book. The pages express the concept in an attractive way for the fashion world.
Details, textures and material are the protagonists of that part, since they have been the essence of Clara's journeys. Their presentation on the Collection video in a simple and attractive way completes the project linework.